The Two Houses of Israel
The story of the Bible is a story of redemption. From Genesis 12 on, it is the story of the Hebrews, those who have "crossed over," and the story of God's chosen people, Israel. Israel was always a mixed multitude (Exodus 12:38) of those directly descended from Jacob and those foreigners who choose to join themselves with the God of Jacob (Isaiah 56:6-8). It isn't about bloodline. It is about God's people, scattered over the world, coming together under one King, one Messiah, one Savior – Yeshua (Jesus).  And when you join yourself with the God of Israel, He expects you to live as He instructed Israel to live.
The story of the Two Houses of Israel – the Divided Kingdoms, Judah and Israel (Ephraim, Joseph) – is the Bible story of redemption.
And they are singing a new song, saying, "You are worthy to take the scroll and to open its seals. For You were slain, and by Your blood You redeemed for God those from every tribe and tongue and people and nation.
After these things I looked, and behold, a vast multitude that no one could count—from every nation and all tribes and peoples and tongues—was standing before the throne and before the Lamb. They were clothed in white robes, with palm branches in their hands and crying out with a loud voice, saying, "Salvation belongs to our God, who sits on the throne, and to the Lamb!
And they are singing the song of Moses the servant of God and the song of the Lamb, saying, "Great and wonderful are Your deeds, Adonai Elohei-Tzva'ot! Just and true are Your ways, O King of the nations! Who shall not fear and glorify Your name, O Lord? For You alone are Holy. All the nations shall come and worship before You, for Your righteous acts have been revealed!"
(Revelation 5:9; 7:9-10; 15:3-4 TLV)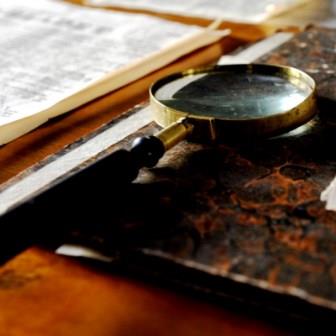 Paul in Romans describes the mystery as this: that blindness in part has happened to Israel until the fullness of the Gentiles has come in. What does he mean?
The restoration of the Whole House of Israel is essential to the Gospel message, and it affects you regardless of your ethnic heritage.